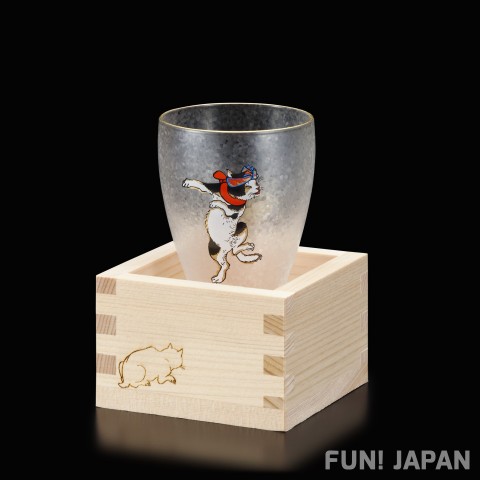 It is a set of a quaint sake glass and a box with a cat drawn by UTAGAWA Kuniyoshi, an ukiyo-e artist at the end of the Edo period, on the surface of a glass that glitters like a crystal. This is a new work of The Premium Nippon Taste series, which is an imitation of ancient Japanese culture and design on glassware using modern technology and methods. A very Japanese design with a lively feeling that seems to pop out of the glass and a playful cat pattern. It is a Made in Japan product not only for home use, but also a perfect gift for friends and family.
FUN! JAPAN EDITORS' VIEW
Utagawa Kuniyoshi's ukiyo-e motif! Focus on unique and adorable cats
A set of sake glasses and Masu (wooden box coaster)! You can also do the "overflow" method peculiar to sake
Tableware brand of "Ishizuka Glass Co., Ltd.", a pioneer of glass products celebrating its 200th anniversary
UTAGAWA Kuniyoshi's ukiyo-e motif! Sake glass with attractive design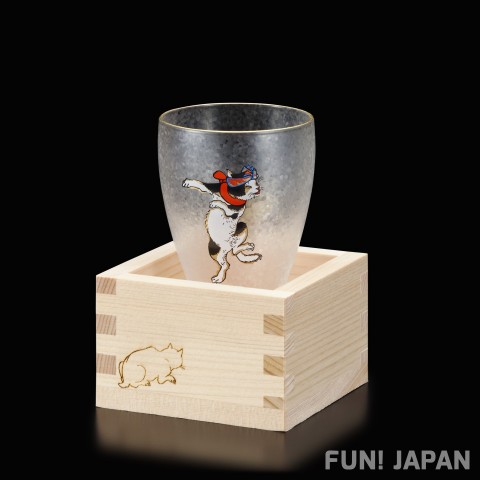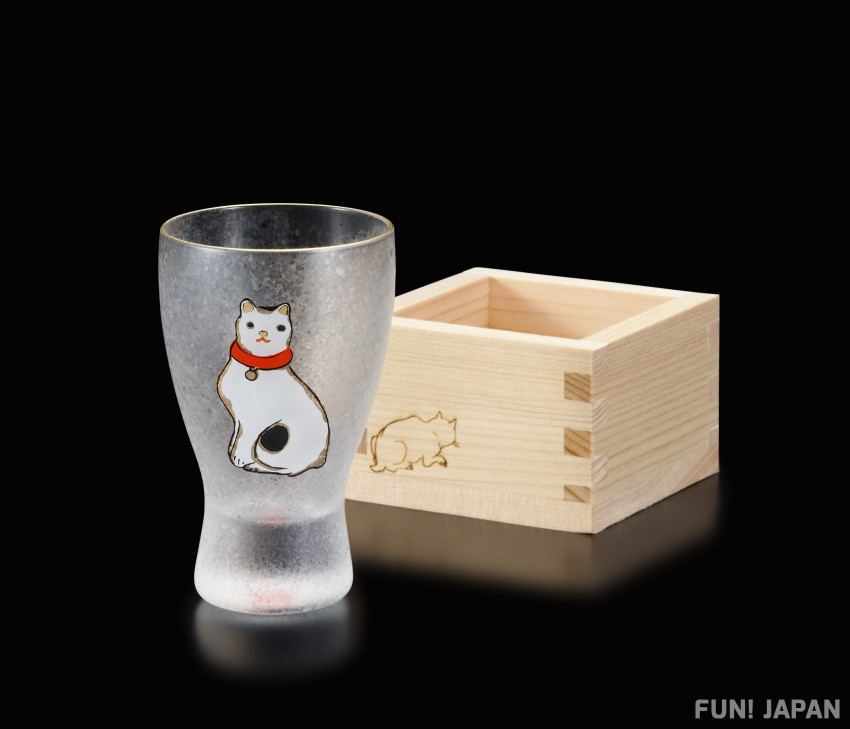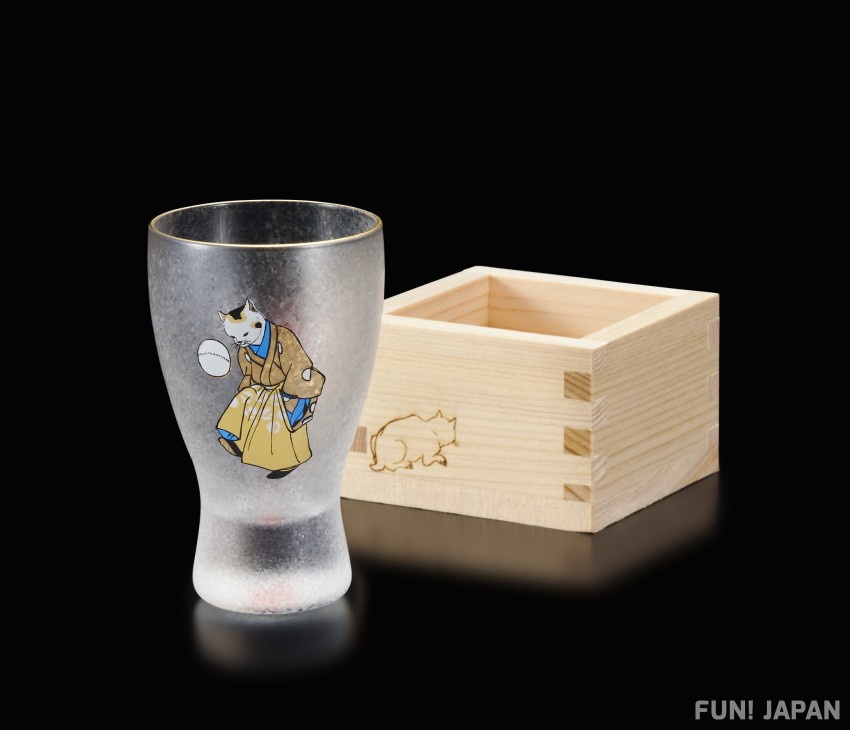 The design of The Premium Nippon Taste Edo Cat (with Masu box) is based on the cat drawn by UTAGAWA Kuniyoshi, an ukiyo-e artist in the late Edo period. On the glass, a large picture of a cat with a delicate Japanese pattern headband dancing playfully.
This time, you can choose from three types: Hachimaki cat, cat, and Temari cat.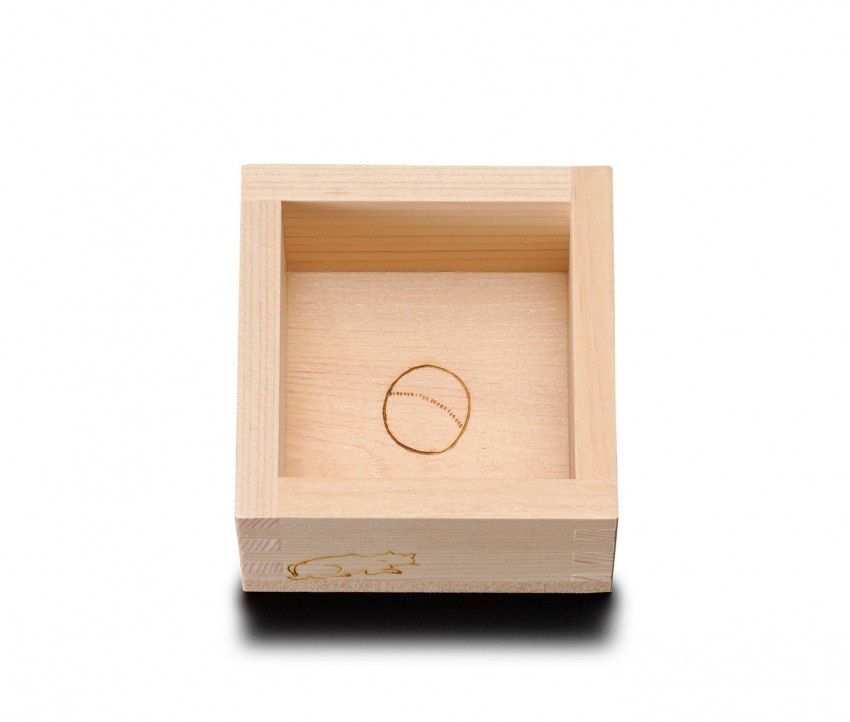 Masu uses high-grade wood cypress. As the glass and Masu are included in the set, you can experience the Mori Koboshi (overflow) that are often used with sake! Mori Koboshi is a method of placing a box or plate under a glass and pouring enough sake to overflow the glass on purpose.
A tableware brand from a pioneering manufacturer of glass products that is celebrating its 200th anniversary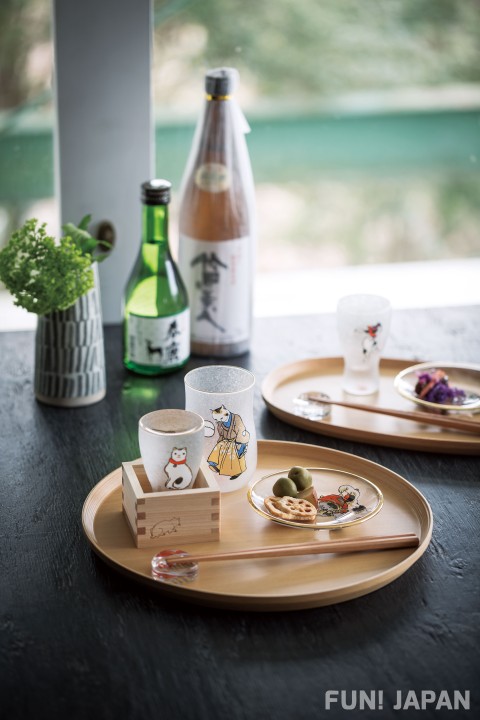 Ishizuka Glass is a glass manufacturer founded in 1819 in Dota, Kani City, Gifu Prefecture. At the time of its founding, the company worked on vidro glass work, and since then the company has manufactured various types of glass and use our advanced glass processing technology to enter the tableware and bottle business. In 1961, the brand "ADERIA" was born with the concept of "always abundant in the immediate vicinity." Among them, the "The Premium Nippon Taste" series is a series that focuses on Japanese-esque. It is popular because it expresses the ancient Japanese culture and the beauty of the four seasons with high glass processing technology.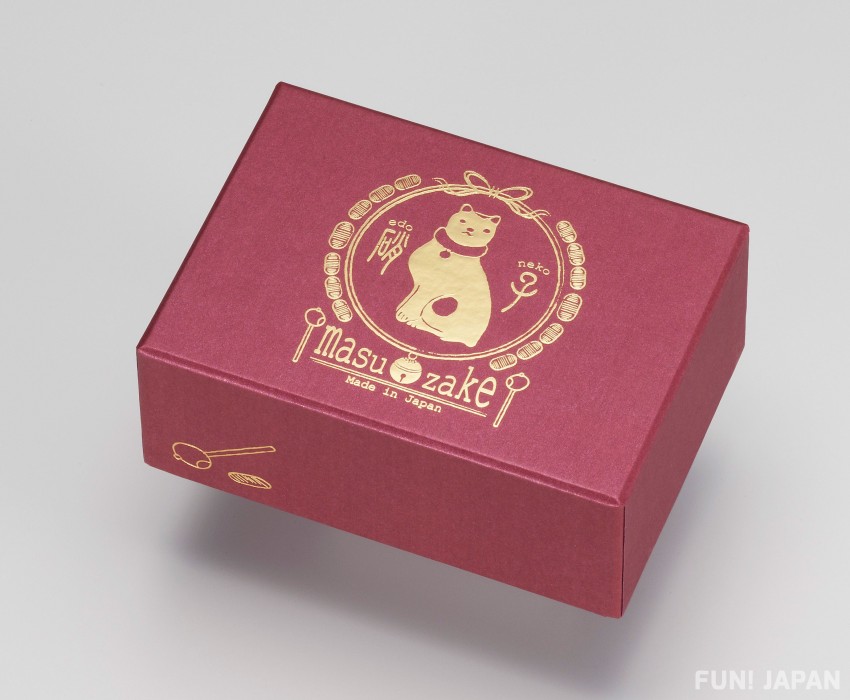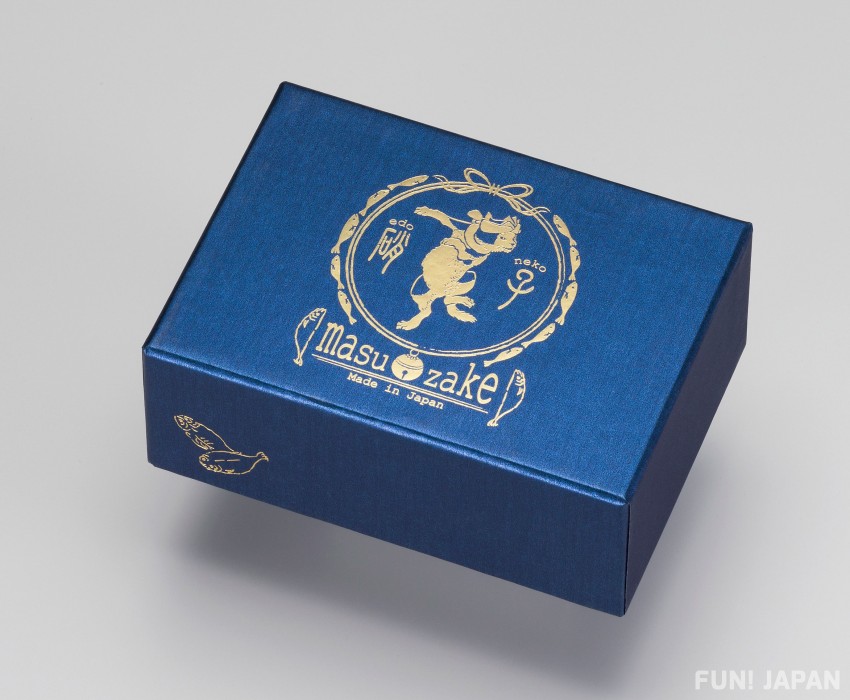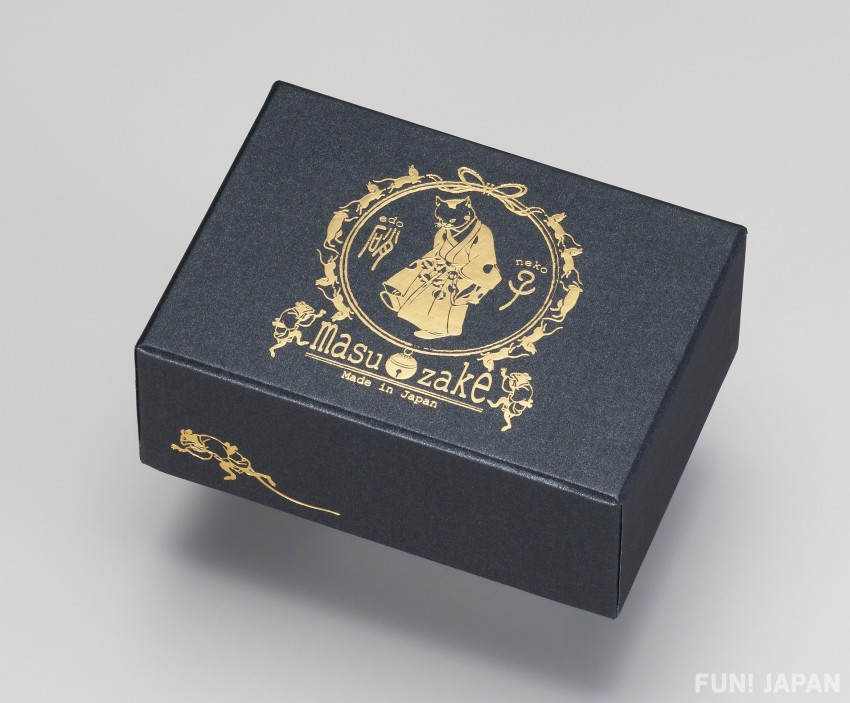 Product Information
Size:

[Main body] Maximum diameter 56mm Mouthpiece diameter 55mm x Height 90mm
[Box] Width 101 mm x Height 140 mm x Depth 60 mm

Capacity: 100ml
Material: Glass
Pattern: Hachimaki cat, Cat, Temari cat
Specifications: A set with 1 glass and 1 Masu (cypress)
Others: In a vanity case
Made in Japan
Made by Ishizuka Glass Co., Ltd.
*Timing and amount of production lots may vary by product. Final product may differ partially in design from what is shown.
*Since all products are handmade, products may vary and have some differences from what is shown. All products are made new and are unused, but please understand before placing an order.
* Delays to shipping times may occur depending on the order status, the supply of materials, manufacturing process, etc.
* Depending on the monitor settings, the colors actual products may appear differently.
*After a product arrives, returns and refunds will only be accepted if the product is defective upon arrival.
*If the number of orders is much more than the prediction, delivery may be delayed, or the orders exceeded may be cancelled.
Estimated delivery date
This product is made to order and will be delivered approximately 3 months after the month of purchase.
Example: If purchased in March, delivery will be around June.